XtGem revamped the web template design! XtGem desktop users will notice the new update indeed!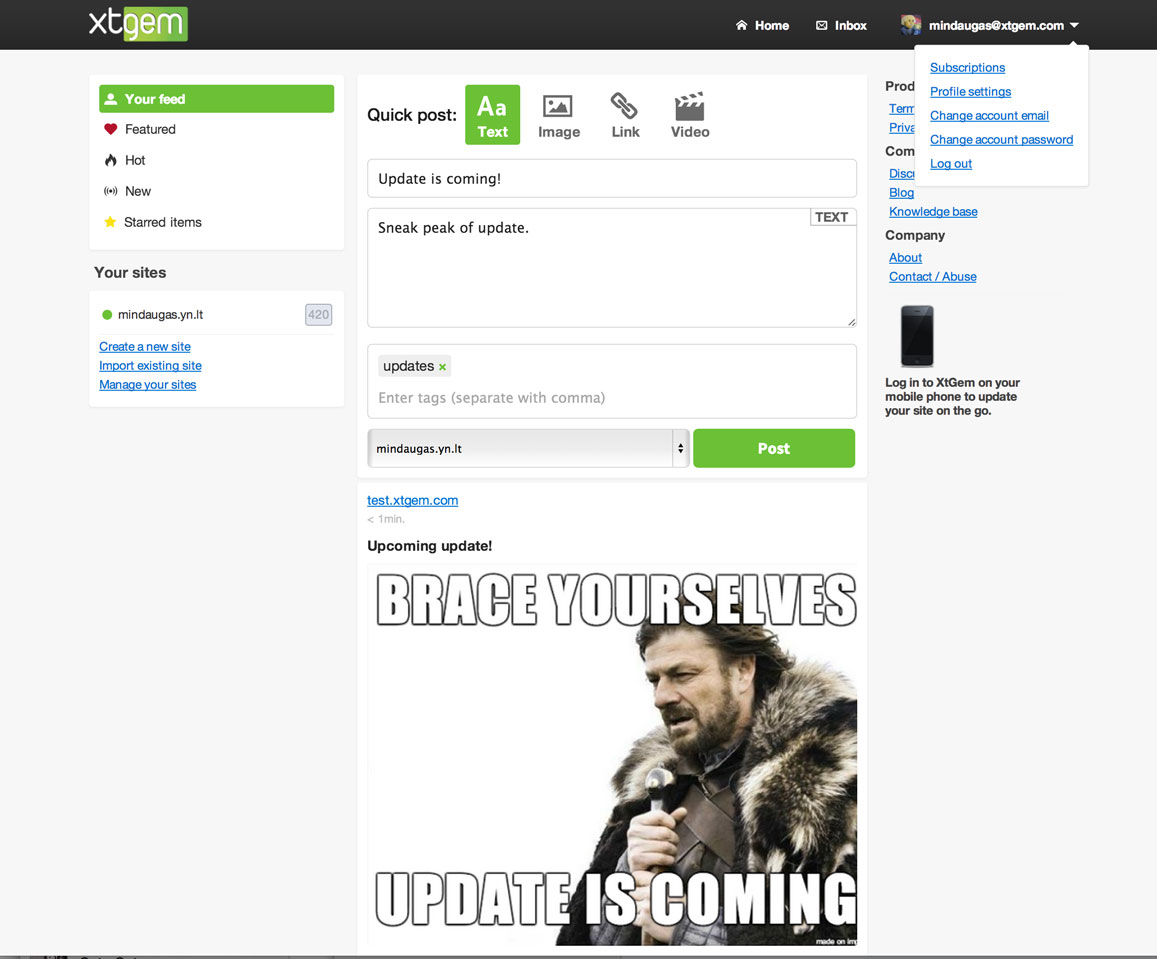 Sneak peak image sent by Mindaugas (Click image to view full size)
Live today (or yesterday, I am not so sure) XtGem launched a redesign on the web template on XtGem. It seems XtGem is really focusing on redesign in some ways! A month ago, they released a redesign on the mobile template. Maybe the touch version next? Who knows.. Let's wait and see the outcome of XtGem in the days to come. Now let us see the new features on this update!
Your subscriptions right on your main panel! - This new design will ultimately view your subscriptions directly! No more missing updates from the site you love, even from this blog!
| | |
| --- | --- |
| | See feeds blazingly easy - The power is in your hands to ultimately view other feeds other than the one you have been subscribed to! With the menu on the left, you can choose to see Hot posts, new, or the ones you starred! |
| | |
| --- | --- |
| | Open any of your sites with ease - Your websites are listed right under the feeds selector! Upon selection, it will automatically create a new tab and then open the web app editing your selected website! |
Quick Post was moved at the centre - Now you can easily post new things to your website without any hassle (plus it is more cleaner now)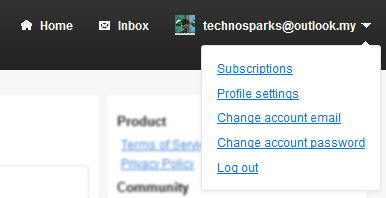 A finishing touch on the header - The new header design is quite the same however, I really like the new icon and the "touch" they left on the links. Plus, there is a drop down! Now you can really feel the true "web" template, in XtGem!
---
In case you missed
There is this previous post, called "Fortnight Updates" you might want to read it to see what's new!
Read it now
Original posted by whatsnewat.xtgem.com
@2014-05-06 11:08 ( 5 comments )